attract, engage & convert new customers

With ROI-Driven Web Design
Your Website Should be More than Just a Pretty Face – Is it Actively Working to Drive Leads and Sales to Your Business? Find Out by Claiming Your FREE Report:
5 ways your competitors are stealing market share online
(and how to get it back fast)
of businesses invest in design to differentiate their brand from the competition.
of searchers buy from businesses they find on the first page of Google.
of consumers leave a website because it is poorly designed.
You Need A New Website… Or Do You?
Whether you're starting from scratch or giving your website a revamp, you're looking for a sleek, professional web design to put your business on the map.
But what if you've been through this song and dance before – funneling money into a fancy new web design but failing to see the new customers roll in?
While any web designer can slap together a pretty web design, we know that a successful website is one that actively attracts customers to YOU. That's why we're in the business of building online marketing machines that drive traffic and turn those visitors into paying customers.
We Build lead-generating machines for empowerful brands
Your dream customers are actively searching for brands like yours – but if your website isn't putting your business's best foot forward, those customers are likely to go to your competition. If you want to make an impact in your market, stand out online, and attract leads to you, then you need a website that's more than just a pretty face.
Our lead-generating websites are for the serious business owners like you who want a website that showcases them as an industry leader and empowers customers to choose them over the competition.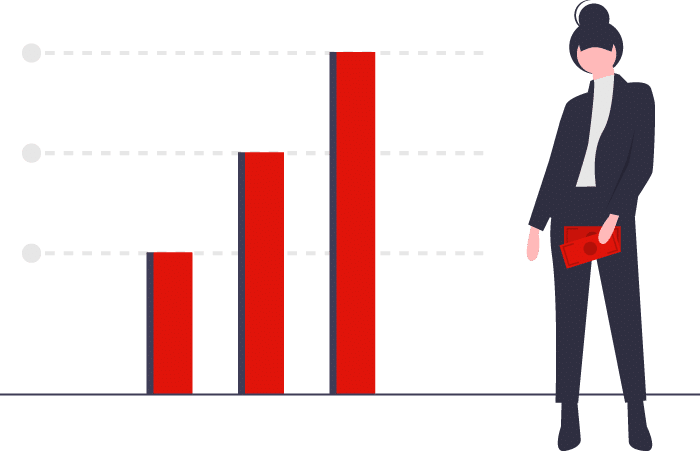 We'll send a reliable stream of ready-to-buy customers to your website using organic and direct marketing that's suited to your unique market.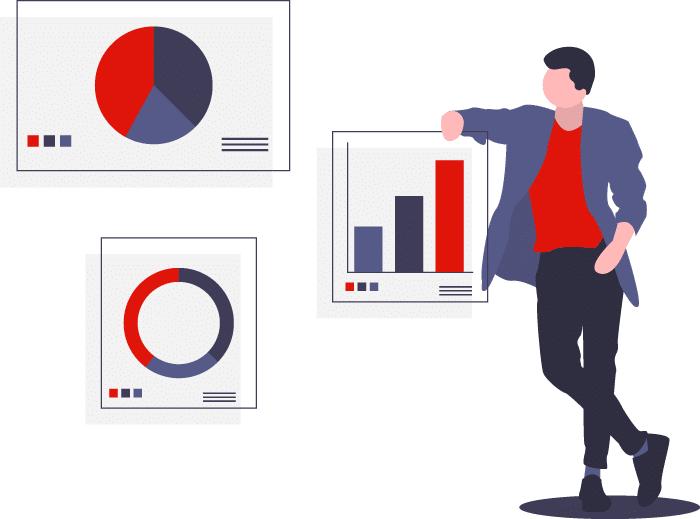 Keep your contact list full of hot leads and drive sales with a conversion-friendly web design that entices customers to contact you right away.
Your website will be an asset that drives a predictable flow of leads so you can grow at your own speed and crush your revenue goals.
beautiful websites that turn a profit
Our team of conversion-based web designers know what it takes to build beautiful websites that attract hot leads and convert visitors into paying customers. The result is a not just a pretty portfolio for your business, but a complete website marketing battle plan based on what works in your unique market.
Want a website that does more than just sit and wait for customers to roll in? See our lead-generating websites for yourself…
No cost. No obligation. No pressure.
your full stack of website design services
Tired of cheap-o web design companies that promise the world and fail to deliver the goods? At simplex360, we don't yank you around by marketing "custom" websites that are actually cookie-cutter solutions.
We dive deep into your business to assess what's working, what isn't, and what matters in terms of attracting the types of customers your business needs. There's nothing basic about our approach, as we look to your unique data, market, and customer personas.
The result? A full stack of website design and development services based on what YOUR business needs.
Search Engine Optimization:
Outrank your competition in the Google search results with SEO that attracts customers who are already searching for businesses like yours.
Conversion-Based Web Design:
Launch your mobile-friendly & user-friendly web design that makes it easy for customers to navigate your site, find what they're looking for, and opt in to your offer.
Paid Marketing:
Boost your online presence with targeted Pay Per Click marketing campaigns that earn your more traffic, leads, and customers, fast.
Engaging Copywriting:
Cultivate your brand story, engage website visitors, and create a community of loyal customers with website copy that helps your brand s t a n d o u t .
Website Maintenance:
Keep your website running smoothly with consistent updates, recurring backups, and security checks to prevent downtime or traffic crashes. A live, easy-to-navigate website means more opportunities to attract traffic and customers.
Security & Support:
When we look at your competitors' websites, they are almost ALWAYS pretty on the front end, but full of security holes, slow code, and inefficiencies on the backend. When you work with us, you'll have a site that's fast, functional, and secure from the inside out.
Inbound Marketing Strategy:
Attract new customers to your website – on autopilot – with inbound marketing strategies that meet users where they're at, entice them with your offer, and push them through your sales pipeline.
we're not your average website design company
Simplex360 brings together a diverse team of data agents, creative copywriters, and laser-focused marketing strategists to provide our clients with holistic website marketing solutions.
As an intelligence analyst at the NSA, it was our founder Dave's responsibility to gather information and understand all of the facets of a particular mission area, all of the players involved, and deliver critical intel to support our military boots on the ground. At Simplex360, Dave and his team bring this same approach to website development and marketing by "never going in without a plan" and only making critical decisions AFTER we have the intelligence in our hands.
We don't shoot in the dark when it comes to website marketing and neither should you – We turn to the real data to drive our recommendations on how to design, launch, and mark your website.
website marketing done differently
Building a sleek, professionally-designed website is only one piece of your online marketing strategy – you need an intel-driven battle plan to dominate your online competition and attract prospective customers.
As military veterans, our website marketing plan of attack involves gathering intelligence on what makes your unique audience tick and mapping out a web design that converts new visitors into loyal customers.
we take an intel-driven approach to web design & development:
Survey Your Battlefield
We'll start with our signature Market Recon Report to spy on your competition & strategize your next move to dominate your market.

Plan Your Attack
Once we've analyzed your competition's winning strategies, we'll lay out your website marketing blueprint to divert prospective customers to YOUR business.

Launch Your Strategy
Our team of battle-proven web designers, copywriters, and SEO experts will execute your plan to crush your competition online.

Rev Up The Revenue
As your website drives a steady stream of traffic and leads to your business, we set up your system to book as many calls and jobs as possible to ramp up your online revenue.
ready to launch your website marketing strategy?
Report Reveals:
What Your Top Competitors Are Doing to Crush It Online (& How To Steal Their Strategies For Yourself)
Wanna know why your top competitors are driving more traffic and attracting more leads when your business should be your customer's #1 choice? Find out how to not only compete online but how to outperform your biggest competitors. Download your free Report to discover their secrets tactics and how to reclaim lost territory online.
Forget Cookie-Cutter And Get Started With Intel-Driven Web Design
It's time to work with a web development firm that cares to know your business from the inside out and design a site based around your unique audience and business goals. Forget the "all-in-one" solutions and instead opt for a custom-tailored, data-driven approach to your website marketing.
Our intel-focused marketing team of web designers and strategists are ready to launch the website you need to dominate your market and ramp up your online revenue.
Click below to book your 15-minute no-cost, no-pressure discovery session and find out how we can help you take a data-driven approach to growing your business that gets consistent, measurable results.
No cost. No obligation. No pressure.